Customer emotion and customer experience aren't the same, and it's important that you know the difference.
So says Robi Ganguly, CEO of Apptentive. Ganguly, who co-founded mobile customer feedback provider in 2011, will be speaking at the upcoming Channel Partners Virtual conference about customer emotion. His March 3 session, "Emotional IQ: How to Measure Customer Emotion through Mobile Feedback" will shed light on a new way for you to interact with your clients.
We asked Ganguly about customer emotion and the session he'll be presenting.
Channel Partners: We talk a lot about customer experience. Is customer emotion essentially the same thing?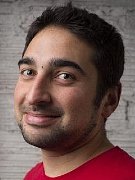 Robi Ganguly: No, and that's why this is important. Historically, our mechanisms for listening to customers about their experience happened well after the experience. If you're primarily relying upon email [customer satisfaction and net promoter score] surveys, for example, your program is geared about measuring how people recall their experience to have felt. Customer emotion measurement requires that you measure how a customer feels in the moment. The shift is meaningful – if you want to get to a more full understanding of where you upset customers, where you delight them and how their feelings about interacting with your company change their actions in the future, you must start investing in measuring emotion.
CP: How do companies measure customer emotion? How should they?
RG: The first thing that companies have to do in order to start measuring emotion is to look at the opportunities they have for in-moment capture of their feelings. For most companies, this is really uniquely available via digital channels. The purchase process – in the app, for example – is a crucial place to understand emotion in-moment. Investing in software solutions that can enable you to pinpoint a customer, their specific experience and then capture their emotion right after the action, is a necessary requirement. This means that the approach many companies are taking to "check the CX box" is not aligned with how to truly get measurements around emotion.
CP: Could you give us an example of customer emotion measurement paying dividends for a company?
RG: Absolutely. A large [quick service restaurant] has delivered a sophisticated mobile app, a responsive website and a digital kiosk in the last several years in order to assist their customers. All three components really enable a customer to move faster and get what they want, while aggregating loyalty points along the way. Each component is a digital experience as well, so this QSR instrumented an in-app, in-kiosk, in-site feedback strategy. Instrumenting key components of the checkout process, the registration and login process and the re-order process, they were able to, in the span of a quarter, identify a huge obstacle to a great experience in their kiosks. Because it represented a major emotional turning point (most customers went from happy to upset) and it was crucial to the purchasing process, fixing it meant that they converted more customers. In addition, they were able to follow up with customers who were unhappy and dig deeper – estimating that the average frustrated customer was choosing not to do business with them at all because of the friction. This led to a large recapture of revenue and market share with the segmented customers.
CP: What's one takeaway you hope the audience gets from your talk?
RG: I hope that the audience is able to understand that in their work with large consumer brands to measure and improve the customer experience, there is a big and unique advantage to mobile customer touchpoints. The ability to measure customer emotion is not universal across all experience, but mobile is both growing faster than other channels and represents a tremendous improvement in volume and measurement, which can inform the entire business.